Public Seismic Network North American Station Map
Move your cursor over a Yellow dot and the station's name and location should appear in your status bar.
NOTE: Some browsers cannot handle Java Script. Click on a Yellow dot to view information on that station.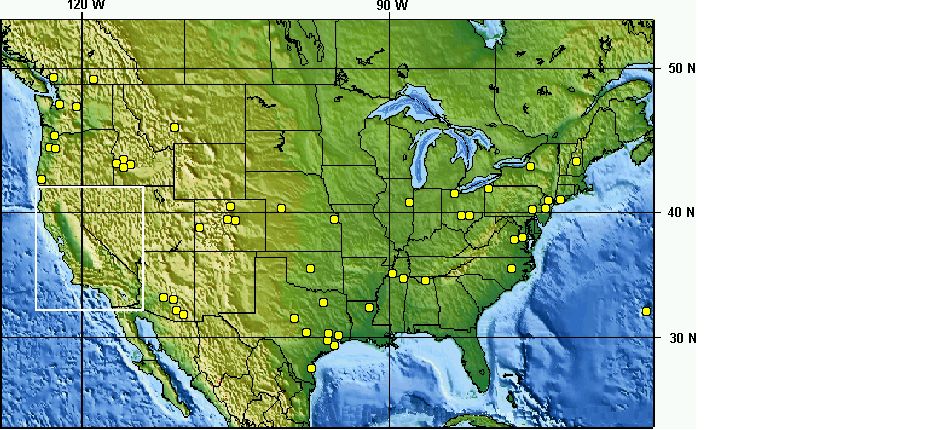 Basemap courtesy of NEIC, USGS


If you are using a text only browser and cannot see the above map, click here for the list of the PSN stations.
---
WOULD YOU LIKE TO ADD YOUR STATION TO THE LIST AND MAP

Then this is the info. to submit to me at the e-mail address below:

NAME:
E-MAIL:
HOMEPAGE:
TOWN/CITY:
STATE/PROV:
COUNTRY:
LAT/LONG:
SEISMIC EQUIP: Home Brew?, How many channels, Digital recording, Analog drum recorder, Lehman etc..
GROUND TYPE: At your location..... eg. Gravels, Soil, Sand, Solid bedrock.
OTHER COMMENTS:

---
Last Updated 5 July, 2008

From here, you can go back to the main Quake Page, or go to my Home Page.

Questions? Comments? Mail me, Dave Nelson, at: davenn@optusnet.com.au.